Class Schedule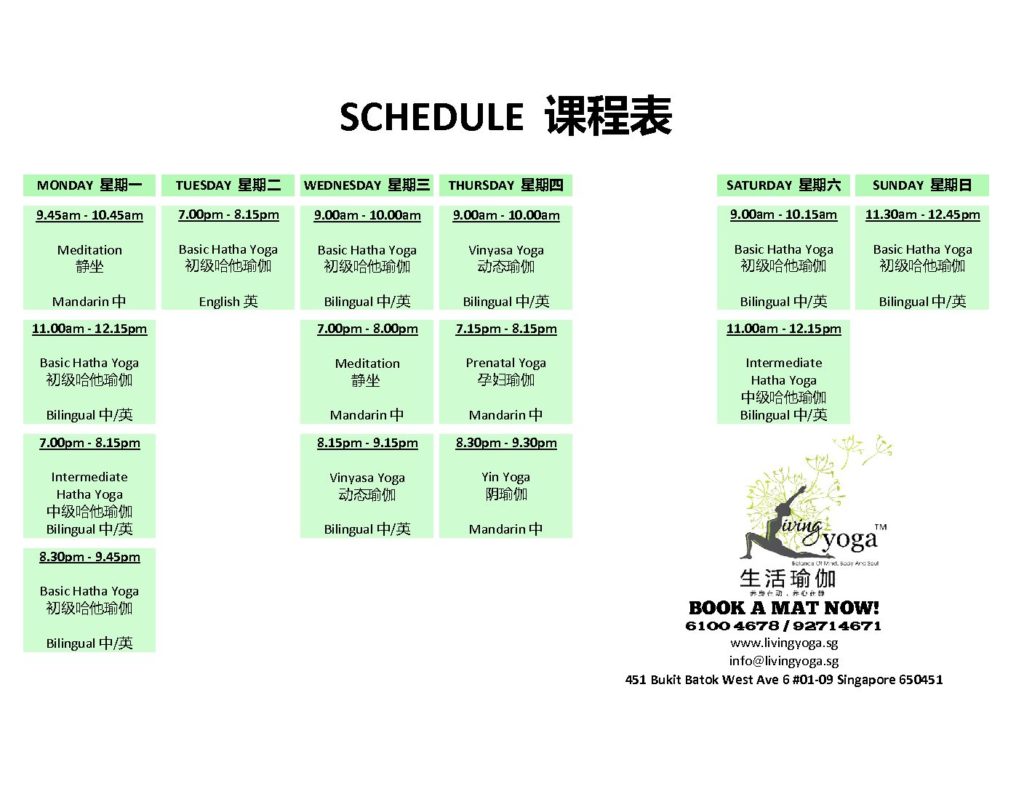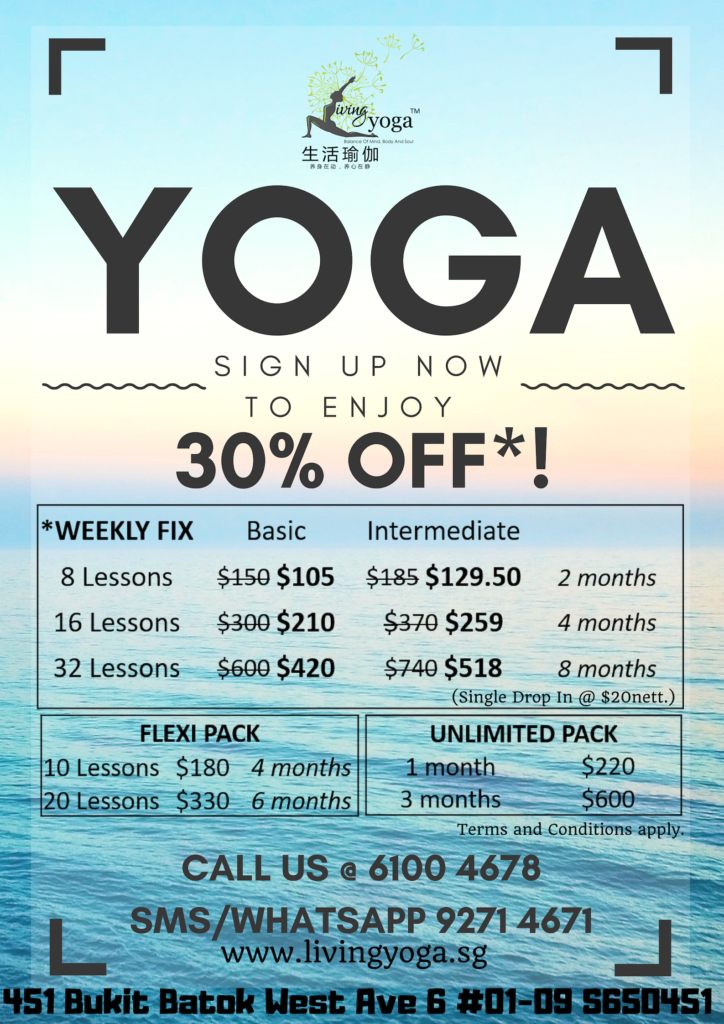 Terms and Conditions:
30% off promotion is only valid for Weekly Fix (Basic & Intermediate), except for Zumba & Prenatal Yoga.
30% off promotion is valid for single use to first timers to Living Yoga only.
No make up class for any lesson missed in Weekly Fix.
All packages are for individual usage, no sharing of packages is allowed.
All packages are non-refundable and non-transferable.
All other terms and conditions at management's discretion.