创办人及导师
"生活瑜伽"创办人兼导师 GC Khoo,从事瑜伽教学多年,对瑜伽的热诚已经融入在她的生活与生命中。
透过持续不断的自我探索古老瑜伽的智慧与真谛,以及不断的实践和求知自我发现,也自我坦诚中探究真实的自己。
无论是从医学、哲学、宗教与心理学上的探知,通过自然界宇宙之中產生疑情,进而实修,使生命达到更精细的喜悦层面。
GC Khoo己成功培训出一群非常优秀的专业瑜伽老师。在生话瑜伽学院与分布在各个新加坡民众俱乐部,以及马來西亞为大众开班授课。
GC Khoo对瑜伽的见解与使命始终如一,以修身为本,进而修心、灵,以达自觉。而更使身心灵安然自在,健康快乐!
"瑜伽"它让您觉知!
"瑜伽"它让您看見!
"瑜伽"它能让您通往修行之路。Namaste!
邱玉珠女士 (GC Khoo)
生活瑜伽创办人及导师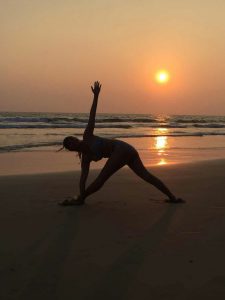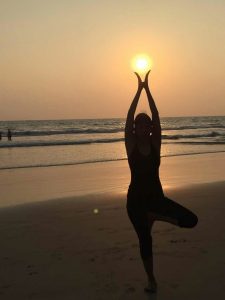 Birth of Living Yoga
Madam Khoo Geok Choo (GC Khoo), founder of Living Yoga, has been teaching Yoga for many years.  In fact, Yoga is very much part of her life now.
She is constantly exploring the timeless wisdom and truth of Yoga, putting her insights into practice as she embarks on the journey towards self-discovery.
Her wide range of knowledge includes medicinal science, philosophy, religion and psychology. Her curiosity about nature and the universe constantly prompts her to continually advance towards the subtler, blissful state of self-realisation.
GC Khoo has trained a team of outstanding and professional Yoga Instructors. They conduct Yoga lessons at various venues such as the Living Yoga Studio, selected Community Centres / Clubs throughout Singapore and certain centres in Malaysia.
GC Khoo has a consistent vision of Yoga practice – first develop the physical body and then cultivate the mind and soul towards self-realisation.
Through Yoga we gain awareness!
Through Yoga we gain insights!
Yoga leads us down the path of spiritual development. Namaste!
Madam Khoo Geok Choo
Founder and Director of Living Yoga