哈达瑜伽,正统瑜伽体位法、呼吸法及冥想法,统一修炼以达修身养性的好处。同时强化内脏,调和内分泌,平衡神经系统,增强血液循环,强化骨骼增加柔软度和减缓老化,改善肩颈或腰酸背痛。
Basic Hatha Yoga focus on yoga asana, breathing and meditation to seek inner peace and well-being. The application of slow movements and the control of breathing strengthen the body's bones, joints, muscles and ligaments; at the same time strengthen the internal organs, balancing the nervous system and improving blood circulation. Practising regularly will help enhance one's flexibility, slowing down aging. It also helps relief people who suffer
neck strain or backaches.
中级哈达瑜伽是从基础初级哈达瑜伽提升上來的。因中级的程度需要更强的能量和力量,呈现在呼吸和动作的深度和广度要來的更进一步延伸和变化。富有挑战性增自信心。
Intermediate Hatha Yoga is upgraded from Basic Hatha Yoga. For this level, it is more demanding on the energy and strength, including an extension of the depth and span of breathing to coordinate with the more challenging poses.  This is meant for those who are confident and would like the challenge.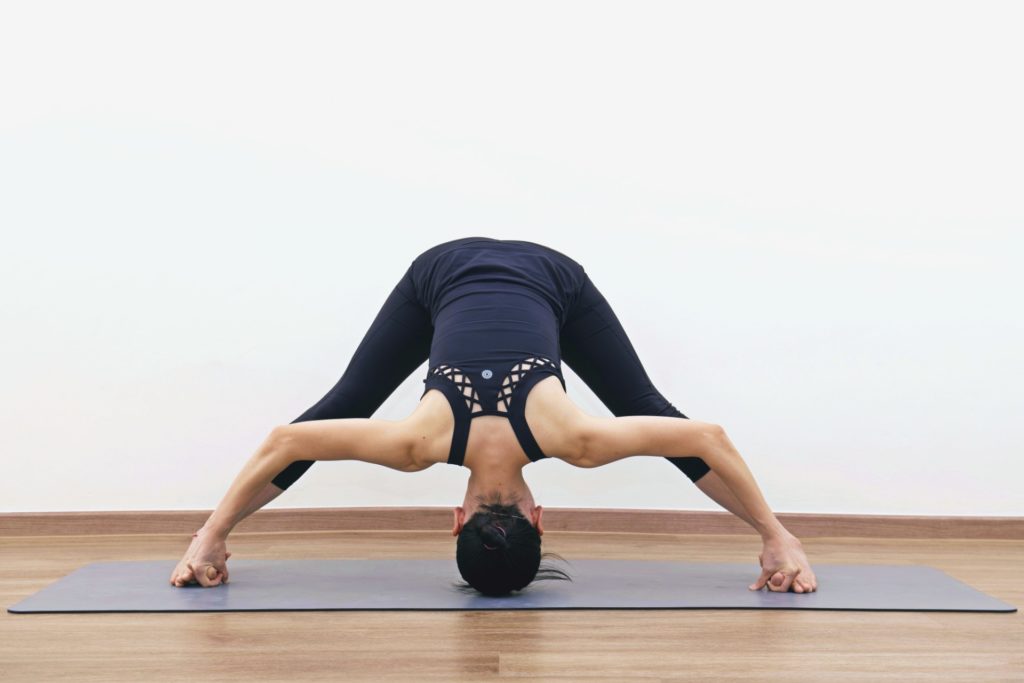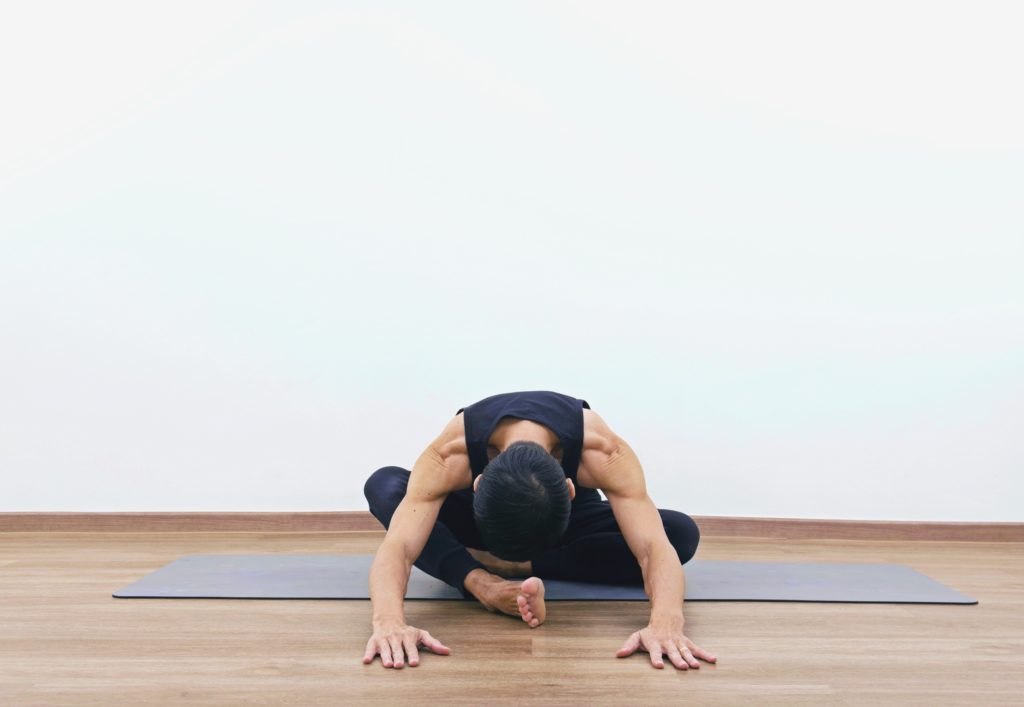 阴瑜伽,主要是结合了:中医学与阴阳学的优势创作出来的瑜伽体系。炼习时强调清空一切杂念的情况下, 放缓呼吸, 保持同一时间5至15分钟一个动作中, 让身体肌肉完全放松下,训练耐心耐力, 锻炼骨格,连接体内组织及调节神经系统,以让身心合一的境界。
Yin Yoga weaves in the Traditional Chinese Medical (TCM) approach of balancing the yin and yang into yoga pose.  We start with clearing the mind, emptying all distractions, followed by slowing down our breathing and hold the pose for 5 to 15 minutes to allow the body muscles to relax completely.  Each pose serves as an endurance training to work on the meridian, exercising the bones, connecting with the body tissues and regulating the nervous system to achieve the realm of physical and mental unity.
动态瑜伽,它是从原有瑜伽体系中演化出來的一种类型。组合动作之间是一气呵成,同时也被称为流瑜伽,在炼习过程中以行如流水般流畅的瑜伽动作连接來达到专注力,强化身体力量,增强柔韧性和平衡性。
Vinyasa Yoga is an evolvement and extension from the original yoga system. It is also known as Flow yoga. During the practice, one needs concentration, physical strength, flexibility and balance to achieve the movements like the flowing water.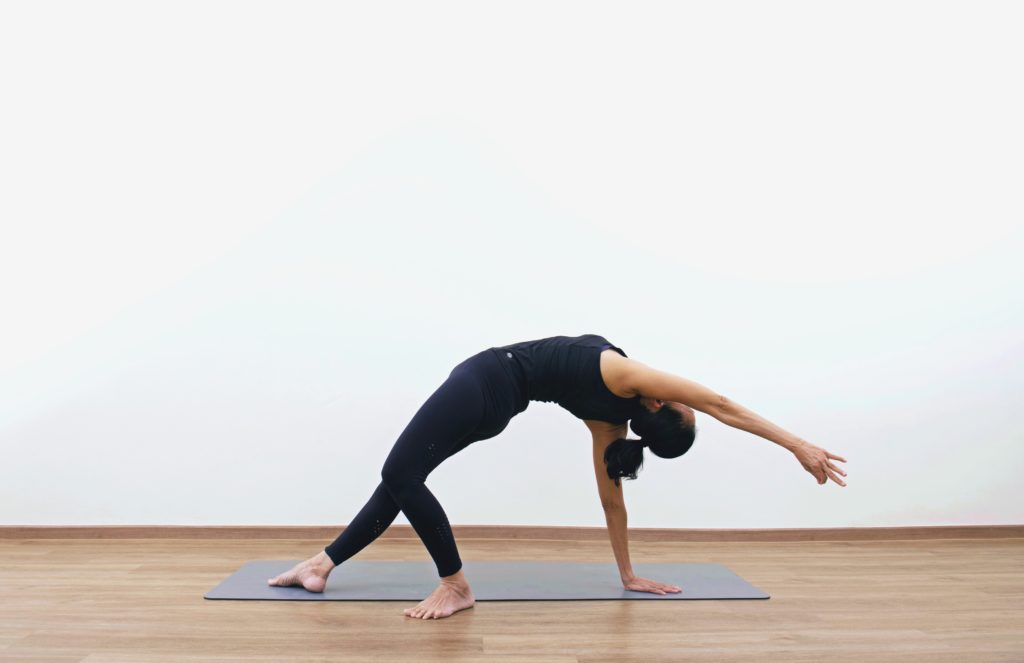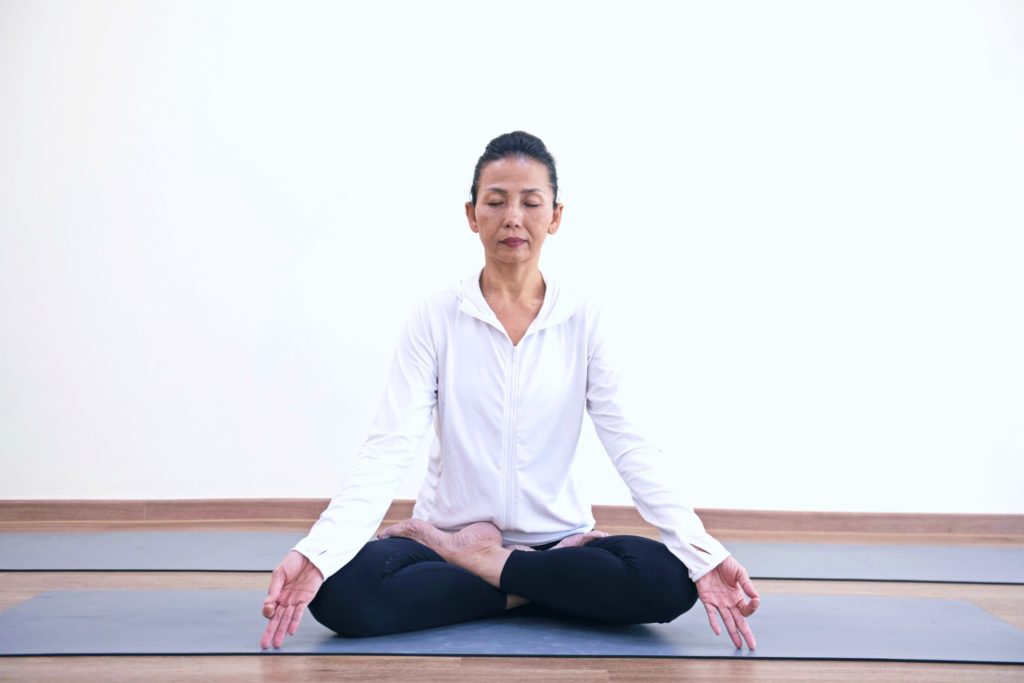 结合现今社会的现状,人们都必须掌握正确的静坐來帮助自己打开内在的潜能,也是达致成就自己的基础。同时能改善血压,调整心率和强化免疫力。静坐也能御制焦虑和失眠症,甚至帮助防止忧郁症。静坐基本上是一种自我引发,自我调理的自然疗愈法,不依靠药物。长期静坐能使身心灵健康,思想宁静,头脑更清醒。正面的静坐还能开发人们的智慧,平衡自律神经系统。
Meditation emphasizes a pure mind and a peaceful heart to seek inner peace. Meditation is known to improve blood pressure, regulate pulse, and strengthen immunity. Meditation can also control anxiety and insomnia, and even help prevent depression. It is a self-initiated, self-regulating natural healing method without using medication. Regular practice promotes physical and mental well-being, enhances one's cognitive ability and balances the autonomic nervous system. 
疗愈瑜伽是结合西方医学的解剖学,肌肉动力学及瑜伽动作与呼吸放松技巧,再加上中医按摩经络理论,以及印度传统医学啊吠育(五大元素)理论结合而成。
疗愈瑜伽强调每个人都应该拥有自己的练习方式和学会观察自己的身体而找出不平衡之处。进一步疗愈伤痛部位而改善内在的忧伤以达到到良好疗效结果。
Yoga Therapy uses a combination of Western medicine, anatomy, muscles dynamics, yoga moves and relaxation techniques; together with Chinese massage meridian theory and traditional Indian Ayurveda medicine (five elements) combination of theory.
Yoga Therapy believes that everyone has their own unique way of practicing yoga through observing their bodies to find the areas of imbalance.  With this, effective healing can take place to alleviate physical pain and spiritual agony.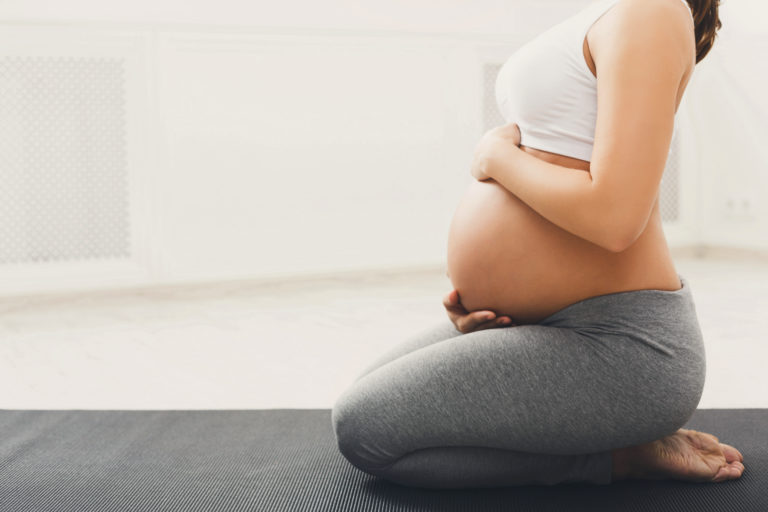 温和的孕妇产前瑜伽练习可以增加血液中的含氧量,促进血液顺畅及新陈代谢。还能减少孕妇在怀孕期间因需要的氧量增加而引起的疲倦,攺善腰痛和呼吸不顺及释放压力。正确学习孕妇瑜伽能得到正确的放松。除此之外,产前瑜伽还能为准妈妈减轻疼痛,消除水肿,控制体重及帮助生产顺利。
Prenatal yoga helps increase the oxygen levels in the bloodstream and improves metabolism. Expectant mothers will find yourself less tired, more relaxed and able to breath better. In addition, prenatal yoga can relieve pain, reduces swelling, control weight and help in the smooth delivery.
小孩学习瑜伽,能帮助他们集中注意力、丰富孩子的想象能力。提早让孩子学习瑜伽带来的好处:能从瑜伽里感受呼吸,从游戏里的瑜伽动作中能锻炼身体的肌肉和骨骼、矫正不良姿势也能帮助放松减轻压力,更能让过动和不安的孩子学会平静下。有兴趣的家长们,请为你家的孩子与瑜伽结缘.年龄5岁到1O岁之间。
Kids yoga is all about having fun while exploring yoga poses through stories, music and games. Little ones will be encouraged to engage in creative play to stimulate their imagination and loosen up to melt stress away and relieve anxiety. Over time, they will also build strength, improve posture, develop mindfulness, learn to concentrate better and master calming techniques through breathing exercises.